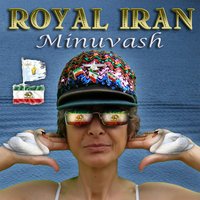 Forward your renewables discoveries like solar, water
and wind to the Minuvash Live Broadcast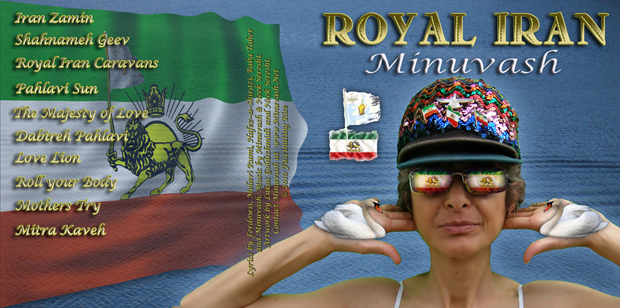 Dear Dear Pioneers, Hi

Welcome to Minuvash.Net. Since 1996, the home of Minuvash, the Solar Queen of Iran.

Music
Minuvash presents her musical recordings to you. On Soundclick.com, Minuvash produced a vast repository of soundfiles concerning the struggle for freedom and justice in Iran.

Video
Years ago Minuvash discovered the magic of online video streaming. After operating a streaming server for some years herself she discovered YouTube and Video.Google. There are many more video websites like DailyMotion, where her films can be watched.

Social Networking
Social networking websites like Facebook and MySpace. Meet Minuvash and Neek Seresht on Facebook.

Blogging
Visit the Waterworld and ...

CD publishing
With having made so many recordings, Minuvash music is now online in Music stores around the Internet: you may visit I-Tunes or CD Baby to order music CD's by Minuvash or go to other stores like Napster, Rhapsody or E-Music.com to get your MP3's of the songs of Minuvash.

Home
Get inside the network to read more writings in original Pahlavi and other matters of interest, visit Minuvash's home here.

Contact
You may want to contact Minuvash with your questions and remarks or to order your DVD's by Minuvash, the Solar Queen of Iran. At your special request Minuvash will perform live at your celebration or festivity. Contact us by mail and you will have an experience that you will never forget ...